DXA body composition scans in Albany, GA

623 N. Westover Blvd. Albany, GA 31707

P.O. Box 72401, Albany, GA 31708

By Appointment Only
Find

a mobile scan site
Get a body composition test in Albany, GA
We offer body composition scans and analysis at our Albany location and at mobile scanning events in the area.
Why test

body composition?

Body composition testing gives you a clear picture of what you're made of by accurately measuring your lean muscle mass, adipose tissue (fat), and bone density.

When you have precise body composition measurements, you can use the data to improve your health. After your scan, we provide body composition analysis to give you meaningful, actionable information.

Benefits for athletes:
Optimize your training plan
Accurately calculate caloric needs
Monitor results of workouts or physical therapy
Benefits for everyone:
Get trustworthy baseline measurements
Set realistic fitness and health goals
Assess your long-term risk of diseases associated with visceral fat mass
Body composition scans using the latest in densitometry technology are the quickest, most accurate way to find out what you're made of. An InBody scan at the gym can't match our precision and consistency.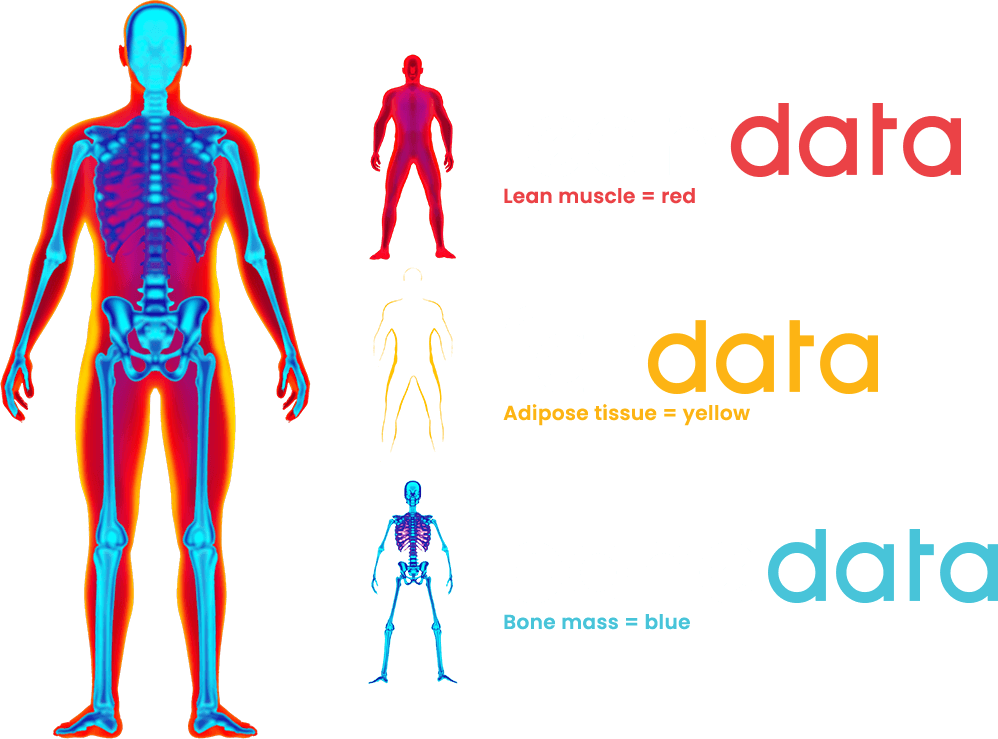 Bone density
The medical-grade body composition scanners we use were originally developed for bone density tests, and are used to diagnose osteoporosis in hospitals. Whether or not you have a family history of osteoporosis, looking at your bone density scans over time gives you an important window into bone health, and your risk of low bone mass or fracture.
Book a body composition test today or contact us online with your questions.